EDUCATION & HONORS
Brooklyn Law School, J.D., 1994

The State University of New York at Albany, B.A., 1990
BAR & COURT ADMISSIONS
New York

New Jersey

United States Supreme Court

United States District Court for the Eastern District of New York

United States District Court for the Southern District of New York

United States District Court for the District of New Jersey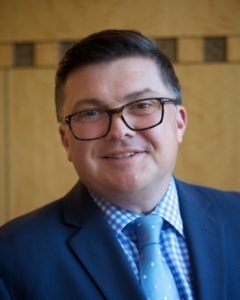 ALLYN J. CRAWFORD
Partner
Tel: (718) 273-9414
Fax: (718) 273-9418
Email: acrawford@cbvlaw.com
Allyn J Crawford, Esq
900 South Avenue, Suite 204
Staten Island, New York 10314
Allyn J. Crawford, Esq. has been practicing law since 1995. Mr. Crawford handles matters including complex commercial, real property and business litigation, as well as business and real estate transactions. He is an accomplished trial and appellate attorney who has garnered widespread respect from his colleagues and others in the legal community as a tireless worker committed to his craft and to all of his clients.
In 2006, Mr. Crawford founded his own practice, which in 2009 became Crawford & Bringslid Attorneys at Law, P.C. In 2015, he became a founding partner of Crawford • Bringslid • Vander Neut, LLP. Mr. Crawford's clients include numerous businesses, developers, landowners, educational institutions, trade associations, property owners and professionals throughout New York and New Jersey.
Mr. Crawford earned his Bachelor's Degree from the State University of New York at Albany in 1990, his Juris Doctorate from Brooklyn Law School in 1994, and has subsequently been admitted to practice in New York and New Jersey including Federal courts in both states, as well as the United States Supreme Court.
Mr. Crawford is a Past-President of the Richmond County Bar Association and is a former member of its Board of Directors, Judiciary Committee and Admissions Committee. He was also appointed in the Appellate Division as a member of the Grievance Committee for the Second, Eleventh and Thirteen Judicial Districts. 
He is involved with numerous community organizations including SIHIC, Building Industry Association of New York City, Inc., and Boy Scout Troop 2 of which he was the Scoutmaster and remains the current Committee Chairman. He is a member of the Executive Board of Directors of the Staten Island Council, Boy Scouts of America and was awarded its "Good Scout" award in 2016.
He is also a member of the New York State Bar Association and serves as an elected delegate from the Thirteenth Judicial District.
PROFESSIONAL AFFILIATIONS
Richmond County Bar Association - Past President

New York State Bar Association 

New York State Bar Association - Member of House of Delegates

Columbian Lawyers Association of Brooklyn

NYC Civil Court - Small Claims Arbitrator

Boy Scouts of America - Executive Committee Member Staten Island Council

Staten Island Chamber of Commerce

Staten Island Home Improvements Contractors

Building Industry Association of NY, Inc.

Grievance Committee 2nd, 11th & 13th Judicial Districts - Appointed Member